First SafeMoon Sunday 2022
This post will evolve with added info post-show.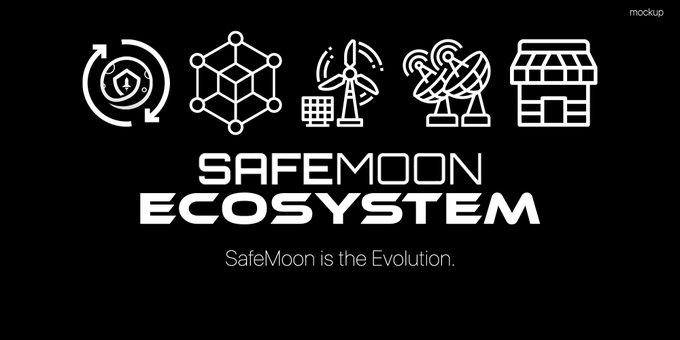 Today was the first safemoon AMA for 2022. John and Ryan were the hosts, and Ryan is an asset to the team from the sound of it!
Official Discord post
SafeMoon Sunday
• SafeMoon Sunday will be using a YouTube Live format moving forward!
• John and Ryan were able to go live in the new SafeMoon HQ
SafeMoon V2
• If you haven't migrated, you DO NOT NEED TO TRANSFER! Please IMPORT your wallet!
• The migration process on SafeMoon V2 on exchanges is still on the way, please be patient. The team is currently going through the process with our partners.
SafeMoon Wallet
• Wallet Connect was the first, integral piece for the SafeMoon Wallet.
• SafeMoon Connect is a hub for users and ECommerce. Tips, Gifts and more offered through a simple link. More information will be released in time !
• The ecosystem in the SafeMoon Wallet will allow us to bring partnerships into the wallet for easy accessibility! This will be tied into SafeMoon Rewards, so stay tuned for more information!
• Next? MDE (Metaverse Development Experience), NFTs and Collectibles!!
• A NFT-Lineup from SafeMoon will come! These will be in the Metaverse and have a connection to a real life use. The first lineup "Naughty Nauts" will be available in the future, more series will follow on that afterward!
Metrics
• The website has 30 million requests per month.
• The wallet has almost 1 million downloads.
BitMart
• "BitMart is committed to making things right." -John
• More information will be coming from BitMart THIS WEEK!
SafeMoon Card
• There will be a waitlist for the SafeMoon Card soon
• The card will be a MasterCard
• The first SafeMoon Cards will have a limited edition color!
• The SafeMoon Card will be released approximately in Q2 2022!
• The card will be linked to e-commerce providers
• SafeMoon and other cryptos in the SafeMoon Wallet can be used
SafeMoon Merchandise
• Merch is coming back!!
• SafeMoon has partnered with a company in Utah.
• SafeMoon Merch will be easier to buy once it's live again! Get ready to put our pre-order in!!!
• Limited edition and possible community-made merch will be coming
Operation Pheonix
• Patent pending for the wind turbine tech
• Buying a wind turbine NFT will mint a turbine in real life. This means that you as the holder will be rewarded for what it generates.
Website
• The website is being optimized because it received 100m requests last month.
• Data will be shown on the website soon.
• The backend will be updated.
Some of my takeaways from today's cast.
Congratulations!
Crypto community of the year! 2021 #SAFEMOON
My notes:
Wallet rewards from Connect wallet ecosystem partnerships. Allows Link share to pay SafeMoon Swap Portal allows quick add of future tokens.
Dark mode YAY!
Safemoon Card News Mastercard Debit card can use multi assets in SM wallet. launch version,
NFT News NFT collectibles.
Naughty Nauts NFT by SafeMoon. NFT as a store for our DNA/health.
Blacklist ability scammers.
Bitmart hack is being handled by the adults, the children should STFU.
Merch.
NanoTech patent pending.
Windturbine as an NFT realworld WT, built w NFT sale. reverse mine from energy.
Import Seed phrase v1 to v2
DO A TEST SMALL TRANSFER FIRST.
https://www.youtube.com/channel/UCOdbx_WTuTx_qlz9sS4I01g/featured
SAFEMOONGLOBAL
SAFEMOONIOT2
SAFEMOONLABS
SAFEMOONSPACE
SAFEMOONSATCOM
SAFEMOONX
SAFEMOONSKYNET
SAFEMOONMESHNET
SAFEMOONCONSTELLATIONS
SAFEMOONSKY
SAFEMOONHEAVENS
DARKMOONRD